Maroon 5 Perform "Sugar" on The Voice
April 7, 2015
See how Adam Levine fares on his home turf!
Coach Adam Levine took to The Voice stage with Maroon 5 to promote new single "Sugar".
Theres always a lot of pressure when a judge – sorry, coach – performs on their own show, so check out Adam Levine and co. performing "Sugar" last night on NBC's The Voice.
Opening with a guitar solo from Adam, the band performed in front a giant maroon 'M' (get it?) whilst Levine strutted around with said guitar strapped uselessly to his back for the vast majority of their newest single which currently sits pretty at #2 on the Hot 100, kept from the top-spot by 'Uptown Funk'.
In keeping with the evening's theme for the contestants, their rendition of "Sugar" wasn't a huge production number with Maroon 5 relying more on the song itself than anything else, so it was a shame that Adam delivered such a patchy vocal. The "This Love" hit maker sounded a little tired and whilst it wasn't a total disaster, it wasn't up to the standard that the band have set for themselves in the past.
Not Levine or Maroon 5's strongest showing and although the song still stands as one of their catchiest efforts in a fair while, there was something slightly lacklustre about the whole affair.
All in all…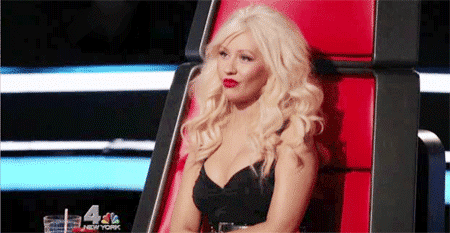 What did you think of Maroon 5's performance?