Unfortunately, it's standard in the digital age to retouch photos of celebrities because no one wants to gaze at an average looking person, right? No! We want unattainable beauty to shatter our self-confidence, so these un-retouched photos of Mariah Carey by Terry Richardson obtained by
Jezebel
(
who has a thing
for calling out celebs and retouching) are extra
precious
. Not that kind of precious.
"What's supposed to be so remarkable about Richardson's signature style is how his otherwise amateur methods, when used to shoot high-profile celebs, create uniquely candid portraits that appear to be at once documentary and aspirational. His bare bones sets and harsh flashes suggest a spontaneity that is meant to imply the authenticity of that particular moment. But this doesn't seem very authentic at all."
Here are before and after portraits of MC for Wonderland magazine's summer issue: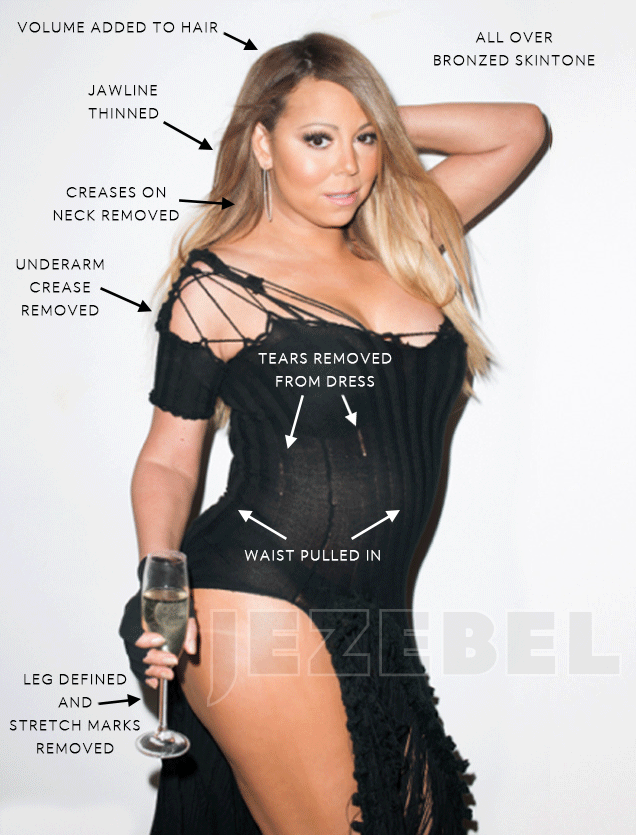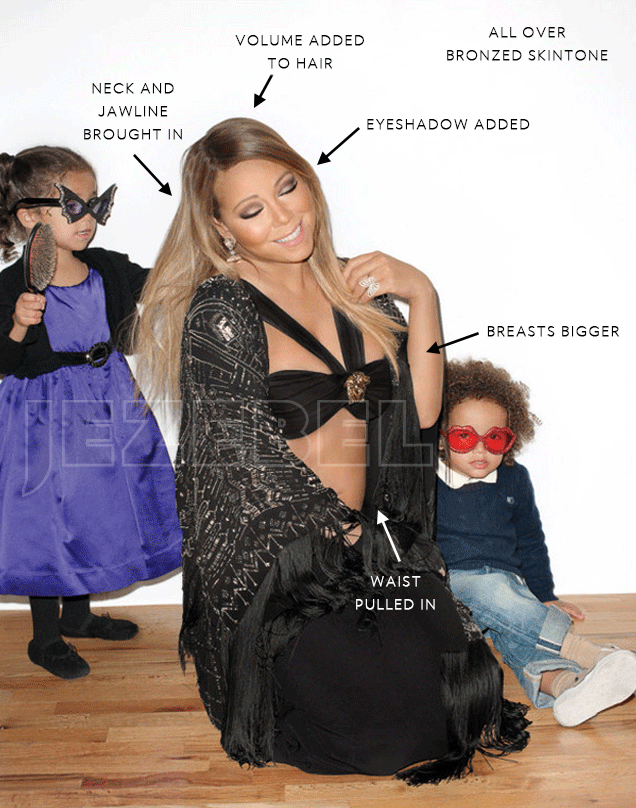 You think Mariah cares? She's the Queen of Photoshop.
Brought to you by this: