Interesting timing.
UPDATE // OCTOBER 28: That escalated quickly.
Mariah Carey reportedly wants her ex-fiancé James Packer to fork up $50 million for the hassle. TMZ lists three very Carey reasons:
1.) She claims he got her to move from New York to L.A., uprooting her entire life, so he could be near his kids.

2.) She claims the incident on the yacht in Greece — where she says he did something awful to her assistant — has traumatized Mariah so much she had to cancel the South American leg of her tour.

3.) He made various financial promises to her.
In the midst of this, Carey was spotted with the backup dancer Packer is taking issue with.
His name is Bryan Tanaka and was spotted with Mimi at a dinner as recent as Thursday (Oct. 28). "It looked like they didn't want to be spotted together," an eyewitness told ET.
He's the one to Carey's left:

Breaking up comes at a cost. Literally!
---
EARLIER // OCTOBER 27:
Mariah Carey and James Packer reportedly split just a few weeks ahead of the Mariah's World premiere.
Tough week for Mariah, who not only was forced to cancel a string of shows on the South American leg of her tour due to "promoter negligence," but was apparently dumped by her billionaire fiancé James Packer.
Sources connected with Mariah's reality show, err, documentary series, tell TMZ the show has been documenting their relationship, which has caused major "issues" between them.
From TMZ:
Our sources say what may have been the deal breaker for Packer came when she had some sort of rendezvous with one of the dancers in her Vegas show … something that is on video for the reality show. We're told James hated the reality show from the get-go and it became a major source of conflict.
This couldn't possibly be a publicity stunt to attract a bigger audience, right? No, Mariah would never do that. Unfortunately, all we're left with is buzz from ~sources connected with Mariah's reality show.~ Hmmm…
Australia tabloid Women's Day claim Packer was fed up with Mariah's "extravagant spending" and TMZ questions why ex Nick Canon showed up to Mariah's Halloween party but Packer was a no-show, but it all seems too convenient. Also, they're claiming it's not an actual breakup, rather a break.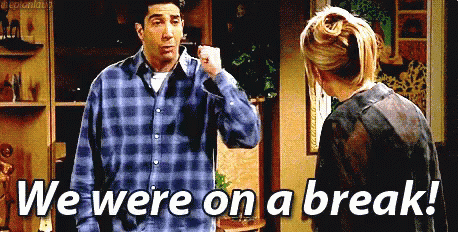 Thoughts? Let us know in Exhale.
And while you're at it… leave a comment and follow us on Facebook, Twitter & Instagram and subscribe to our YouTube channel.