Madonna set to tour Oz for the first time in over two decades.
Start saving those coins, Aussie Madonna fans, your queen is returning.
I was three years old the last time Madonna toured my country, now I'm 25 and she's heading back once more! That didn't take long!
To give you an idea of just how long ago 1993 was, here's some super vintage footage of the last tour Madonna brought Down Under:
Next March, Madonna will bring her Rebel Hearts tour to Aussie shores – or more specifically: Melbourne, Sydney and Brisbane's shores. Yikes. Expect many an angry petition from the left out cities between now and then.
Dates (so far) are as follows:
Madonna's first Australian visit in 23 years will see her based here for three weeks, so far only playing shows on consecutive weekends. She will play Rod Laver Arena on Saturday March 12 and Sunday March 13. The tour then visits Allphones Arena in Sydney Saturday March 19 and Sunday March 20 then Brisbane Entertainment Centre Saturday March 26 and 27.
Australia's wealthiest Madonna fans will be able to buy tickets from 10am on Monday July 6th.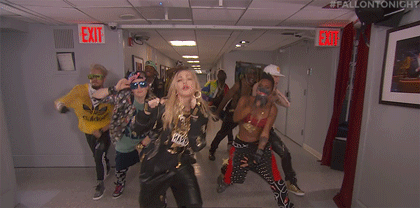 Will you be attending the Australia leg of Madonna's tour? Let us know in Exhale!