Lorde Records Music, Sips Milkshake With Disclosure
June 12, 2015
Just another day in the life of Lorde
This collaboration is BreatheHeavy approved.
Just days after unveiling her cover of Australian Vogue, Lorde has revealed that she's working hard on some new music with Disclosure.
It's a revelation that came to light from the singer herself. Earlier this week, she logged on Twitter and informed us of two things. First of all, she's recording with the electro-dance duo, and, secondly, she loves herself an oreo milkshake. Oh, she also bites her nails. I learned that last little tid bit as it was one of the heavily retweeted replies below the photo, but that's a whole other story.
making tunes and getting oreo milkshakes with @disclosure pic.twitter.com/Ur0QyjB443

— Lorde (@lordemusic) June 10, 2015
We don't know much about her sophomore record aside from the fact that she and producer Joel Little have "written a couple of songs" and are open to trying out new things. But, in the meantime, rewind back to the 2014 Brit Awards when Lorde and Disclosure performed one heck of a mash-up of their singles "Royals" and "White Noise." It'll give you all the feels.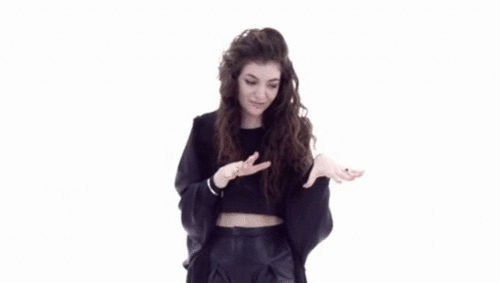 Who else do you want Lorde to collaborate with? Tell us in Exhale.