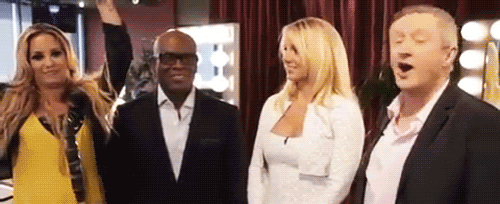 Britney's
diva demands recently hit the net
for The X Factor, claiming she wanted six cases of Diet Coke containing 24 cans, 12 vases of magnolia blossoms in her dressing room, 10 pieces of chicken and four pints of potato salad, and a beauty team, including a personal manicurist, a facialist and a massage therapist.
It's ********!
Look magazine published an apology for reporting false facts. They said:
"We were led to believe the rider was for her new job on the panel and published the piece in good faith."

The statement continues, "It has emerged that the rider was in fact Britney's rider from 2000 and not a rider for 'The X Factor USA' 2012. We apologize to Britney and the 'X Factor USA' for this inaccuracy."
Take a good look at that, ladies and gentlemen; a tabloid apologizing is a rare thing these days!