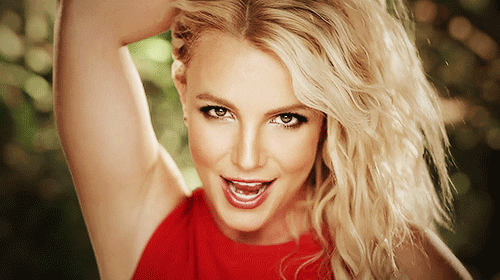 "Ooh La La" editor, Bonnie McKee, told fans she re-wrote the lyrics to the "Smurfs 2" lead single because the original was too MC-17, and now we know why. The demo with co-writer Lola Blanc's voice leaked, and it is S-E-X.
"We originally wrote 'Ooh La La' for me — it was me, Fran Hall and Ammo," Blanc says of the song. "I came up with the title, which was sort of a play on my name, and then Dr. Luke heard it and was like, 'I want this for Britney!'"
"Lickin on my lips I'm like a cherry pop
I know you wanna come and take the wrapper off
I can feel you watching so don't let it go to waste, baby
Look at all the boys working up a sweat
All the boys drop and give me 10
I make all the boys run around like that
And I want a boy can you handle it"
"I actually came in and was the doctor behind it. A lot of it was already written," Bonnie McKee told MTV News of the re-writing process. "It was a great song to begin with. … They wanted it for the 'Smurfs' movie, and it was originally pretty ****. I was like, 'OK, how do I take this ***-drenched song and make it Smurfs friendly?'
"That was kind of my task, but it still had to work at radio and be something that people would buy as a Britney Spears song because she's not a Smurf," she added. "So, it was just kind of fun to find double entendres to put in there and kind of trick the parents into thinking it's kid friendly."
This version is far too **** for a kids' movie, but I wish Brit recorded both versions since the vast majority of her fanbase isn't under the age of 8.
Check out Lola Blanc's sexified version below: