"Nothing Else Matters" Like Love In Little Mix's Latest 'Glory Days' Cut
November 10, 2016
That '80s vibe though.
UPDATE // NOVEMBER 11:
Little Mix's new Glory Days cut has arrived.
It checks off all the important components a rising pop song needs in 2016:
Anthemic chorus √
'80s synth production √
Warm mushy feeling of togetherness √√
Listen:

---
EARLIER // NOVEMBER 9:
Little Mix's new song title "Nothing Else Matters" describes my thoughts on the political environment in the U.S. today.
We're a week and some change away from Little Mix's forthcoming album Glory Days from debuting (Nov. 18), so to gear up for the release the ladies are teasing their next promotional single.
Related: Little Mix Release "You Gotta Not", Written by Meghan Trainor
Following their seething breakup anthems, "Shout Out To My Ex" and "F.U.," is an ode to love. "Nothing else matters but love," they sing in the small snippet.
Though it's mushy and optimistic, Little Mix is likely to release another breakup song in the coming weeks; member Jesy Nelson just unfollowed her fiancé Jake Roche on Instagram, the ultimate sign your relationship is doomed.
Listen here:

… #NothingElseMatters like love ? I don't wanna fight, not tonight cos we're having fun now ? https://t.co/DGU6qEB1Ml the girls x pic.twitter.com/4Vc6mgijo5

— Little Mix (@LittleMix) November 9, 2016
Current mood: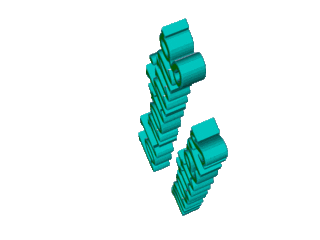 Thoughts? Let us know in Exhale.
And while you're at it… leave a comment and follow us on Facebook, Twitter & Instagram and subscribe to our YouTube channel.