Lindsay Lohan is making a comeback to music.
What's B9? LG5 huh? KP4? Lindsay Lohan is making a comeback to music.
We haven't heard from Lindsay Lohan in a while, which is actually quite refreshing that the once troubled singer has kept her name out of the tabloids in recent years following a very public journey in and out of rehab and court. It appears like Linds has a grip on her adult life now, but it wasn't easy. Fortunately, fans of the Mean Girls star will taste the fruits of her labor when she releases a new album, a revelation she confirmed in a live chat with fans on Wednesday.
"I have to record another album for Universal/Motown," Lindsay said, "and I will."
That's all fine and good, but Lohan confirms it won't be for a minute – she wants her younger sister Ali to shine first (because both can't release albums simultaneously, apparently).
"With that being said, my sister is signed to EMI," she continued. "She's recording a record, and out of respect for her and her true career choice… which is all she wants to do is make music, and her voice is like Etta James meets Adele."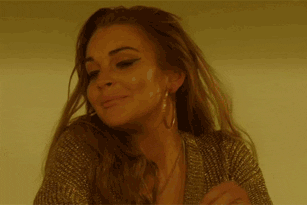 She adds: "I want to respect her in that lane and stay in my lane working with children and creating films and writing and directing."
It's interesting timing, considering her frenemy
Hilary Duff just announced
she, too, is recording a new album. Regardless of when the LP drops, "Speak" was a tween anthem for me, so anything Lohan releases will by default be gold. Or red.
Thoughts? Let us know in Exhale.
And while you're at it… leave a comment and follow us on Facebook, Twitter & Instagram.