But what?
Taylor Swift won't be satisfied until she conquers the world.
The pop star just snatched Adele's record for having the most-viewed video in 24 hours on Vevo with "Look What You Made Me Do," broke Spotify's first-day streams record with more than 8 million spins and the lyric video for the track was the most-viewed lyric video on YouTube in 24 hours ever with 19 million plays.
There's more ********** to come. Hits Daily Double is reporting that Taylor Swift has a secret, and they know what it is, but joke that if they told us she'd kill them. Something tells me she – or one of her clones – seriously would.
What could the secret be? There's already a couple of fan-fueled theories floating around. Is Reputation a visual album? Is she moving up the Reputation release date? Is there a second single already on its way? A surprise performance at the iHeartRadio Music Festival next month? Looks like we'll have to wait and see, but with all of the ensuing slayage this month, whatever she does next will indeed be a spectacle.
Me: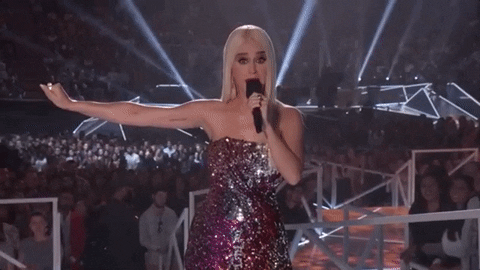 Thoughts on what Taylor's secret could be? Let us know in Exhale.
And while you're at it… leave a comment and follow us on Facebook, Twitter & Instagram and subscribe to our YouTube channel.