Much better.
Very clearly, Lana Del Rey's music video for "White Mustang" was originally meant for "Best American Record."
The track leaked earlier this year, so Lana decided to leave it off Lust For Life, but unfortunately she already shot a music video for it. There's even behind-the-scenes video of Lana singing "BAR" on set of the shoot, so this is one conspiracy theory you should believe.
Since the footage she shot with director Rich Lee was so stunning, Lana refused to leave it on the cutting room floor. Instead, she soundtracked "White Mustang" to it, but it just doesn't work as well.
Naturally, the Internet already swapped the "White Mustang" audio out for "Best American Record," and now it's flaw free. The "BAR" lyrics perfectly match the visual. Someone on LanaBoards.com made receipts:
"My baby used to dance underneath my architecture / To the Houses of the Holy"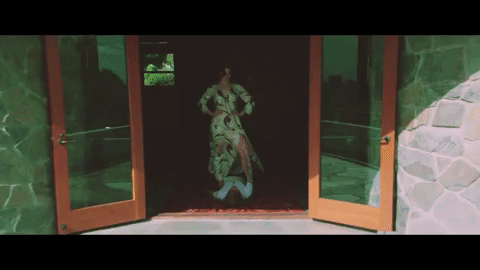 "But you were so obsessed with writing the next best American record / But there was nothing left by the time we got to bed"

"All the roads lead to you / Like the 405 I drive through"

Watch the improvised "Best American Record" video below:
Thoughts on the ~"Best American Record"~ video? Let us know in Exhale.
And while you're at it… leave a comment and follow us on Facebook, Twitter & Instagram and subscribe to our YouTube channel.