Lady Gaga: "I dream of the morning we share in my new music together."
Lady Gaga briefly talks about her new music.
Mother Monster, queen of the beautifully obscure and advocate for equality through acceptance, looks forward to sharing her new pop music with fans. While she works on the new record with the likes of RedOne, Paul McCartney, Giorgio Moroder, possibly Adele and Diane Warren, she continues promoting the "Cheek To Cheek" tour alongside Tony Bennett. Regardless of the intense schedule, Gaga makes a second for her fans and mentions the good word on her new record.
Upon arriving to a mob of fans outside London on Sunday (June 7), Gaga was greeted by one Little Monster who presented her a fan book titled "Seven Years of Love," according to Gaga Daily, and the gesture left Gaga feeling emotional. She posted a bit of it on Instagram that said,
"There were always this kind of fight between you and fame and with this new jazz era I have the feeling that this is gone. I have the feeling that you finally found and realized who you really are. You look very strong, strong enough now."
Gaga captioned the photo: "This is why my fans are different from other fans. Our bond over life, love, and identity, after it passes through endless shallow channels of machines, the end is a very rich substance. Fame is petty in comparison to believing in someone. Thank you for all the books and poetry. Monsters you always remind me."

She added in other posts, "You give me so much energy, I can't wait to perform for you with Tony tonight. And I dream of the morning we share in my new music together. When the new era of Monsters begins again. And the cycle continues. During all the long car rides, I dream about my former life. Walking freely down the streets. And then, in a moment I am deeply grateful. With all this attention now, what will I say. How will I change the world. What will my music contribute to humanity."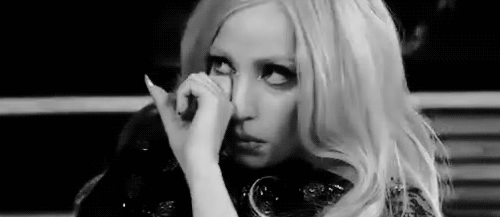 No word
when
the new single drops, but it appears to be sooner than later. In April,
fans suspected Gaga posted
a Tweet from her alleged alternate account with lyrics to her new single – a move the "Fame Monster" pulled several times in the past that resulted in new music premiering shortly after.
Let us know what you think in Exhale.