Described as "disco-influenced" Christmassy tracks.
It is thought Kylie Minogue will put forth a "disco-influenced" Christmas record.
If the reports are true, Minogue will take on Mariah Carey as our residential holiday hitmaker, crafting a record filled with "festive classics" and new "disco-influenced" Christmassy tracks. A delicious description seeing as we already have an idea what her inner disco diva is capable of – earlier this year she released a clubby mix titled "Right Here Right Now" with disco producer Giorgio Moroder for his album Déjà Vu.
A source told The Sun:
"Kylie is halfway through recording it. It's believed all the tracks will be disco-influenced. It's likely the album will include a mixture of festive classics and even some original material. She wants to take her time on a new release but can't be away from the charts for long, so a Christmas album is the obvious choice."
Disco influenced Christmas album?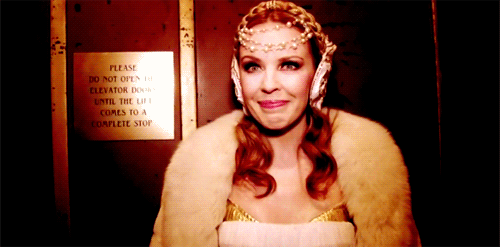 Thoughts? Let us know in Exhale!