Hush, just stop!
Kelly Clarkson faced some serious criticism surrounding her new figure when she started promo for "Piece By Piece" earlier this year, but she tackled all the naysayers with confidence and realism during her latest appearance on the "Ellen DeGeneres Show."
Asked about all the **** talking regarding the weight gain, Kelly initially laughed it off, revealing that it's something she's been dealing with for years. "I love how people think that's new, like, 'Welcome to the past 13 years,'" she told DeGeneres, before recalling the same scenario during the American Idol days. "I was the biggest ******* [American Idol], too. And I wasn't big, but people would call me big because I was the biggest one on Idol, and I've kind of always gotten that."
Sure, Kelly's gained some major weight since giving birth to her daughter River Rose, but it doesn't look like she's going to listen to anyone besides herself, or in this case, maybe Ke$ha.
"We are who we are. Whatever size, and it doesn't mean that we're gonna be that forever…Sometimes we're more fit. Like especially me, I'm such a creative person that I yo-yo. So sometimes I'm more fit and I get into kickboxing ********. And then sometimes I don't, and I'm like… I'd rather have wine."
Even though the trash talking hasn't taken a toll on Clarkson, she did admit that all the BS has affected some of her fans, confessing, "I think what hurts my feelings for people is that I'll have a meet-and-greet after the show and a girl who's, like, bigger than me will be in the meet-and-greet and be like, 'Wow, if they think you're big, I must be so fat to them.'"
Bottom line: Kelly Clarkson doesn't give a ****, so shut up.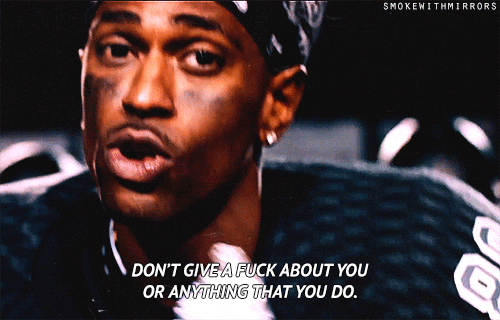 Watch Kelly tackle the touchy subject below!
Do you think all the criticism surrounding Kelly's weight is unfair? Let us know in Exhale!