Ke$ha Catching Up, Vote For Britney!
November 19, 2011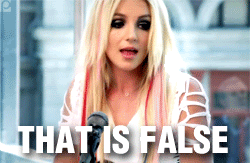 Ke$ha fans are gunning after Britney's
number one spot
on
Fuse.TV
's Top Music Video of 2011 competition.
Yes, we know her video for "Blow"… blows… but her fan ba$e is crazy and jealous of Brit Brit! They're catching up! Make sure you vote for Britney so she can remain the top dog in Pop music!

VOTE HERE!
VOTE HERE!
VOTE HERE!