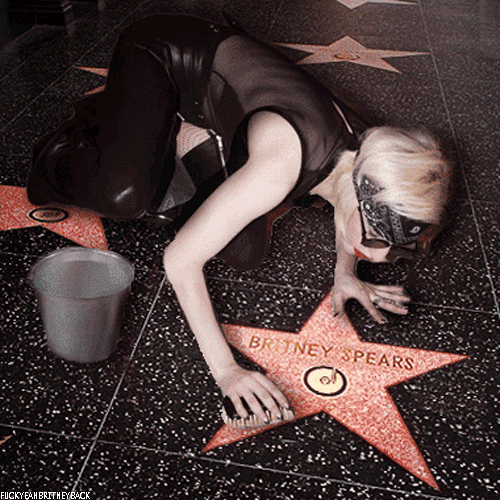 Now that The Army's voted Britney in the lead (from nearly last place) in Celebuzz's
2013 Album Anticipation Showdown
, it's time to seal the deal and make sure she remains at the top!
They kicked off the competition with five reasons why Beyonce's album is the most anticipated album of 2013, but after The Army slayed the Beyhive, they posted another article: Britney Spears Will Remind Us Who Sits on the Throne.
That's more like it!
Britney's only beating Gaga by 1%, so make sure you tune out your job/boyfriend/parents/school out for a second and get our girl the win!