Katy Perry's Registered Song "1984" Is Not About Taylor Swift
June 9, 2015
Her managers confirmed it. UPDATE: 6/9/2015 It was previously thought Katy Perry's registered BMI song, "1984," was a response to Taylor Swift's "Bad Blood," but Perry's managers confirm to Billboard it's not true.
"Katy Perry's managers at Direct Management Group confirm that this story is completely false. Katy Perry was not involved in writing, singing, recording or registering this song."
The story below was originally published 6/7/2015.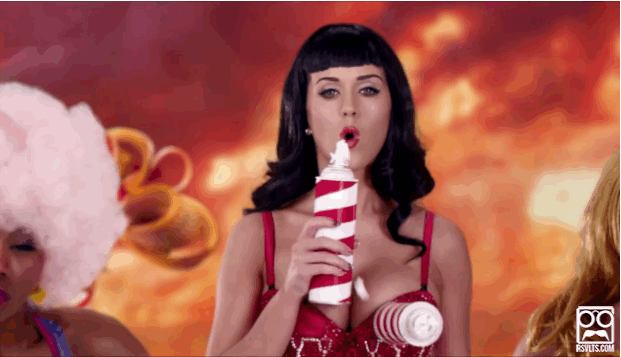 Katy Perry is tired of Taylor Swift's ******** and has recorded a new song "1984" to shut her up.
She's kept quiet during "Bad Blood"'s record-breaking, #1-going release but Miss Perry is about to let her music do the talking as she's registered the new song on BMI.
It may be in Perry's style to call up Dr. Luke and retaliate with an equally cheerleader-esque, tongue-in-cheek pop song poking fun at America's favorite Republican but it seems like she's taken another approach this time.
Neither Dr. Luke or Max Martin make an appearance on the new song's credits, after being heavily involved in the singer's last two blockbuster records.
"1984" has been co-helmed by Dallas Austin (Madonna, TLC, P!nk) and Andreas Carlsson ("Waking Up In Vegas," "Born To Make You Happy") which signals a new musical direction for Katy's fourth album.
We probably have Kesha to thank for Luke's dismissal but one can only wonder if Max's huge involvement in Taylor's "1989" album – specifically "Bad Blood" – is the reason behind Katy's new collaborations. The answer? Most likely.
Although, it could simply just be the first step in the 30-year-old's planned reinvention for her next era.
Regardless, the only bad blood we really care about is that between Katy and Taylor. What tea does Katy have to spill about the country-acting-pop singer?
Highlighting the fact that you're five years older than a peer isn't something many would do, so she must be confident that "1984" is insanely better than anything on "1989."
C'mon Katy, take back your pop crown before America's Sweethillbilly beats your Billboard record!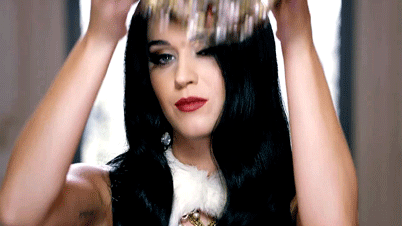 Team Katy or Team Taylor?