Bad blood.
Katy Perry and Taylor Swift still have bad blood.
To celebrate her 32nd birthday, Katy Perry voted for Hillary Clinton.
She also attended Kanye West's Saint Pablo show in L.A. and filmed herself during the infamous "Famous" lyric:
"I feel like me and Taylor might still have ***. Why? I made that ***** famous."
Related: Katy Perry would collaborate with Taylor Swift if she apologizes (will she though?)
Katy recording herself during Kanye's Taylor lyrics ???? pic.twitter.com/YRPexiW8BA

— malek (@legendarymalek) October 26, 2016
The two also attended Drake's 30th birthday party over the weekend, but eye witnesses claim they kept their distance from each other.
And the feud remains.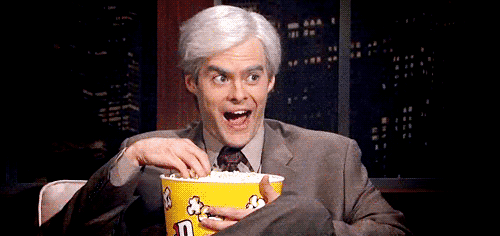 Via
Idolator
Thoughts? Let us know in Exhale.
And while you're at it… leave a comment and follow us on Facebook, Twitter & Instagram and subscribe to our YouTube channel.