The Instagram Queen's musical rihturn is finally upon us.
After spending the entirety of last year waiting in an empty California King Bed of foolish hope and denial, the wait is (almost) ovah for Rihanna's eighth album, and it seems we're going to hear her voice very soon.
"Or Nah" rapper Ty Dolla $ign revealed to Billboard he recorded a song with Kanye West, Paul McCartney and our very own island gal that will supposedly drop any day now.
The untitled track will feature on the follow-up to West's controversial "Yeezus" LP and sounds likely to be the second single after the emotional Kanye and Paul McCartney collab, "Only One", which was released New Year's Day.

Me, Rihanna, 'Ye and Paul [Mc Cartney] got a song about to drop as well… It's gonna drop soon. I heard they shot the video recently. I don't know what the final title is, but I know it's crazy so just be looking out for [it].
Rihanna has collaborated with Kanye many times in the past, including their 2009 hit "Run This Town", and most recently when the rapper remixed her #1 single "Diamonds" back in 2012.
There might not be a snippet or even a song title – and, yes, one-quarter of The Beatles is involved – but the thirst for a new Rihanna album after two dry years is like living on the Sahara desert wrapped in clingfilm. It's hell. But fear not, Rihsus has heard our prayers – and she's about to answer them.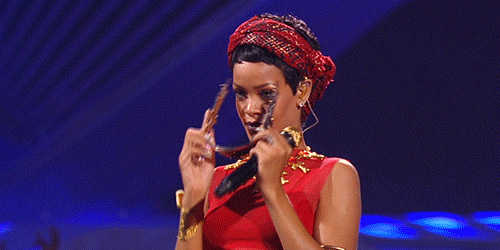 That Rihanna drought just 'bout to let up!