Riff Raff and OG Maco also included.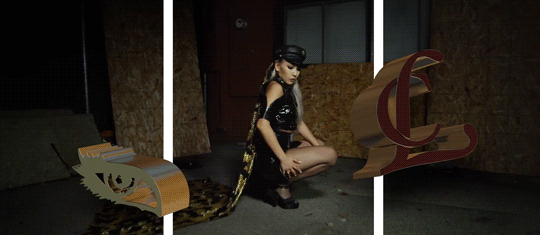 CL is coming: the K-Pop superstar is a total diva in the video for "Doctor Pepper," her Mad Decent collaboration.
For those unfamiliar, CL is the rapper of supergroup 2NE1 – she's basically Korea's Nicki Minaj – and has been making waves overseas after signing with Scooter Braun (Bieber and Ariana's manager) and working on her first solo English LP.
Her first English release is "Doctor Pepper," a nutty ode to the drink that was birthed out of rage after Diplo missed a studio session.
The trap-infused track – which features Riff Raff and OG Maco, both signed to Diplo's Mad Decent label – first premiered back in May and has finally been given an insanely trippy video to accompany it.
While the song might be a little too left lane to hit the mainstream, the video serves the international market a great introduction to the magic of CL. The cockiness, the attitude, the sass.
CL aside, the video plays out like Diplo's Snapchats: a lot of white girls shaking their ***** and dry ******* the floor while CGI dinosaurs walk around. The usual.
The 24-year-old has been in the studio with a mixed bunch to complete her solo debut, including Skrillex, Florence + The Machine and Diplo, so her English material is set to make up one hell of an eclectic record.
Now let's see you dance again, Chaelin.
You gon' bounce to this ****.