Jennifer Lopez was asked about TIDAL, and her response is everything.
Jennifer Lopez keeps it real.
At the final round of eliminations at American Idol, a reporter asked Lopez if she heard about Jay-Z's new streaming service TIDAL, and her response is pure brutal honesty.
"No I did not," she said. The reporter begins to explain what it is, and JLo has no time for it. Nodding and subtly walking away before finally saying "Oh. Okay," uncomfortable gasps for air, then continues:
"I don't know anything about it sweetie."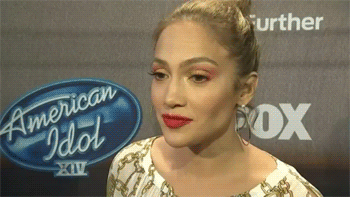 She's definitely still Jenny from the block!