Jenny from the block enlists help from The Monsters.
Britney Spears isn't the only pop superstar recording new music.
Jennifer Lopez is en route to make a return to the scene. Her own scene. When J Lo isn't getting sued for shaking her jelly or canoodling with Prince Royce in his "Back It Up" music video, she's busying crafting new tunes. The Monsters, made up of Alexander "Xplicit" Izquierdo, Stefan and Jordan Johnson, confirmed they collaborated with the Puerto Rican princess in NYC this weekend.

Had an amazing 2 days in NYC. Thank You @JLo for being so dope!

— The Monsters (@_THEMONSTERS) July 3, 2015
You
might
have heard a few of their songs over the years, like Kylie Minogue's "Sexercize," Demi Lovato's "Never Been Hurt," Selena Gomez's "Forget Forever," Maroon 5's "It Was Always You" and Jason Derulo's "Cheyenne."
There's major potential for a new JLo smash, and after the disappointment of A.K.A. we're in need of one stat. Perhaps we'll hear their new work together at JLo's upcoming Las Vegas residency kicking off in January 2016?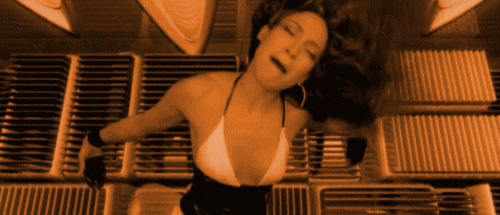 Via
Ultimate Music
Thoughts? Let us know in Exhale!