Watch performances from JLo, Ricky Martin, Chris Brown and more on the American Idol Finale.
We have our second to last American Idol winner, folks. But more importantly… Jennifer Lopez covered Rihanna's "Diamonds."
I hadn't seen the entirety of American Idol (like most), however I did catch the finale Wednesday night because as a music journalist I was pressured to. I sat down with several friends (needed the support) clutching a bottle of water, turned to Fox and sat lifeless as I watched contestants I've never seen before either furiously bop along in the audience and ping pong back and forth between my first impressions of Idol finalists Nick Fradiani and Clark Beckham.
I did instinctually choose Fradiani, but mainly because I agreed with JLo's deplorable sentiment that he has a ~radio friendly~ voice. ARGH! And while it is somewhat exciting to see someone's life change before your very eyes, nothing can compare to the moment pop superstar Jennifer Lopez decided she didn't want to take a stab at any of her or Selena's songs on American Idol. No. She chose to cover Queen Riri's iconic "Diamonds," a song that actually is timeless unlike anything she's released off the R8 era thus far.
Me the moment I heard "shine bright like a diamond" spill out of Lopez' mouth: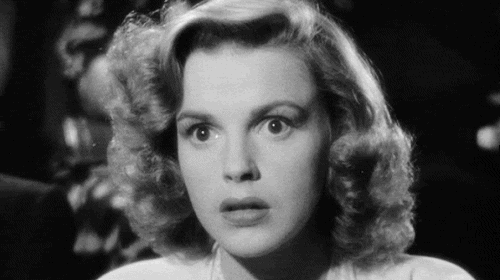 It was a crazy cocktail of emotions. I initially thought
'Wow, Jennifer Lopez has heard of Rihanna,'
followed by
'she looks incredible. How. How does she always look so incredible. Why does she never have any bags under her eyes?'
Then I kept the internal chatter to a minimum to sit and watch her along with fellow Idol judges Keith Urban and Harry Connick Jr. assist her into Bruno Mars' "Locked Out Of Heaven." Your turn:
She also performed her feature with Pitbull on Prince Royce's latest single "Back It Up." This time around there was less amazement and more
'Ew JLo is allowed to lip synch but Prince Royce can absolutely not.'
The other performances included Ricky Martin (!!!), Chris Brown, Andy Grammer and finally winner Nick Fradiani's performance of his first single "Beautiful Life."
What are your thoughts on everything I just threw at you? Let us know in Exhale!