This is not a drill.
Janet Jackson just shared the first of her new material on Twitter: a sweet interlude called "Love."
Just days after announcing a new album "Unbreakable" and supporting world tour, Miss Janet's new music comes at a very exciting time as the music industry anticipates her badly-needed return.
The 49-year-old's voice sounds rich and strong as she croons over a delicate piano backing and reflects on the support and love she's received that carried her through darker times.
"I lived through my mistakes, it's just a part of growing / and never for a single moment did I ever go without your love / you make me feel wanted, I want to tell you how important you are to me / and I, love."
The 43-second clip is most likely the newest addition to Janet's lengthy collection of interludes but could also very well be a clip of a full-length song.
Either way, it is so nice to hear her voice again and this just boosted my faith in "Unbreakable" a huge amount.
I wanna tell you how important you are to me! Love J. #ConversationsInACafe https://t.co/hL2qtzC8If

— Janet Jackson (@JanetJackson) June 17, 2015
Side note: releasing this an hour after the other Queen of Pop Madonna's video dropped? I see you, Janet.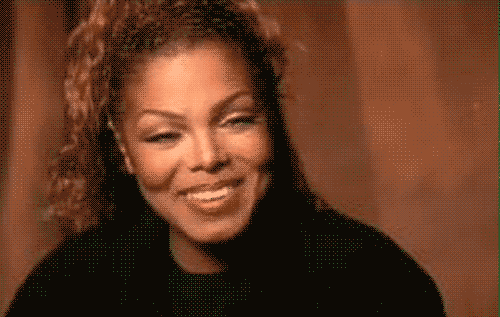 We're ready.