Is #WERK The New Single Title?
August 29, 2013
All signs point to #WERK being the new single title as opposed to just a fierce expression where you snap your fingers and shout the word.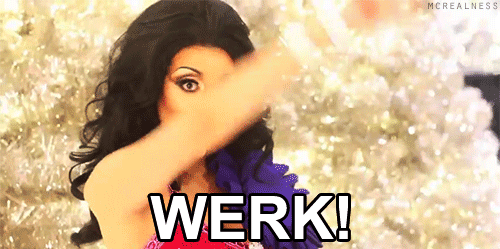 Sia was the first to say it, Tweeting Britney about her outstanding vocals on a new track they collaborated on.

@britneyspears your vocal on this tune is outstanding. WERK!

— sia furler (@Sia) August 20, 2013
Fans just thought she was doing the whole WERK IT GIRL thing, but maybe not?

Then, Britney Tweeted it herself, hinting that the rehearsals she's #WERKing for is her new music video.

Taking a quick break to say hi to all my tweeps 🙂 Rehearsing for something top secret happening next week… #WERK

— Britney Spears (@britneyspears) August 28, 2013
Afterwards, Brit's puppy Hannah went on a Tweeting spree with the word.

@LittleHiltonboy Followed!! #WERK

— Hannah Spears (@hannahspears) August 28, 2013
@BabifanBritney Hello!! #WERK

— Hannah Spears (@hannahspears) August 28, 2013
However, don't be too sure! Could just be something to throw you off the trail.