Is #R8 finally about to become a reality?
RiRi shows up looking fly in Cuba, the Navy hopes and prays the wait is finally over…
Rihanna caused a frenzy today when she showed up in Cuba looking like a million dollars and possibly posing for what some say might be a new music video (but knowing her, will probably just be another high fashion photoshoot…)
Billboard reports:
The "FourFiveSeconds" singer was spotted in Cuba this week where she is reportedly in town for a shoot of sorts. For now, at least, it just looks like she's heating up the streets of Havana in an all-red outfit, complete with a fiery shade of cascading hair (which she flaunted on social media earlier this week) to match.
The singer has been spotted at several restaurants and tourist attractions famous for being used in films and TV shows.
[Rihanna] also has recorded video footage in the capital's central district of El Vedado and at the La Guarida restaurant, where the Cuban movie "Strawberry and Chocolate" was filmed.
Speculation as to when Rihanna will release her eighth album is reaching fever pitch, as June looms and there is still no sign of any official album details.
Rihanna released the first single FourFiveSeconds way back in January, to critical acclaim. Then came ***** Better Have My Money in March, which had more of a "love it or hate it" impact. Just last month, Rihanna dropped the poignant, socially relevant video for American Oxygen, but the song had minimal success overall.
It seems Rihanna is following in the footsteps of other artists like A$AP Rocky by continually dropping new material and videos then surprise releasing the album around the 6 month mark.
So maybe a June release is imminent?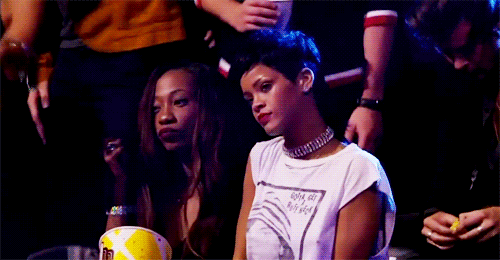 Are you still excited for #R8?