Lambs secure your edges, 2015 Mariah is coming back strong!
Less than a week after Mariah confirmed her upcoming Vegas residency, speculation is rife that Mariah is done professionally with Universal/Def Jam Records and may be seeking to make amends with her old label Sony aka the label that molded her into the megastar she is today.

"…Sony has incentive. Most of Mariah's classic catalog of albums is still there from her Tommy Mottola days. [L.A] Reid's first move might be to do a Mariah-and-guests duets album of her hits like "Dreamlover" and "Vision of Love" a la Barbra Streisand.
A source tells Showbiz411: "It's in the works and should be done shortly."
While being signed to Def Jam since the early 00s hasn't exactly been a disaster, Mariah's continued musical presence in the new millennium has never quite reached the same initial heights she achieved with The Emancipation of Mimi, her flawless 04 comeback album.
Carey's beginner years with Sony, however, saw Mariah catapult to superstardom, starting with a string of iconic #1 hits in 1990. With each album release bigger than the last, the unprecedented success Carey achieved with Sony secured her as the definitive pop star of the '90s. Unfortunately, when Carey divorced her husband-slash-manager, Sony head honcho Tommy Mottola, in 1998, their estranged relationship led to a whole lot of awkward tension behind the scenes at Sony, resulting in the golden era of powerhouse pop all but fizzling out on a flat note.
It's been 17 years since then, the '90s Mariah/Sony saga is all but ancient (iconic) pop history, and Miss Mariah is well and truly back on her feet, personally and creatively. Maybe a return to her "roots" will be just the trick to get Mimi dominating pop radio again?
If anyone can pull off a comeback, it's Mariah, right?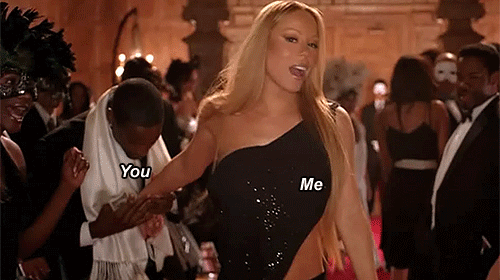 Do YOU think Mariah should go back to Sony?