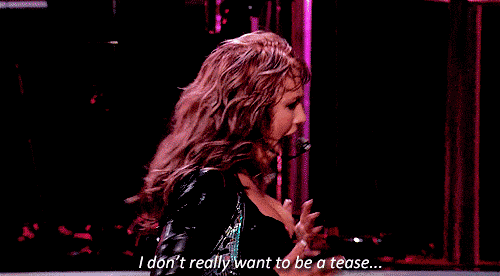 Ahh, "Showdown," my favorite song off "In The Zone" and in my Top 5 for sure. Bloodshy & Avant are responsible for producing yet another classic iconic track. Britney and Cathy Dennis co-wrote the song about breaking up just to have hot makeup ***.
Britney even says 'please' when she asks the guy to undo her zipper!
Another fine example of Britney being ****, but not over the top.
Here comes the showdown, what goes around comes around and the crowd's all waiting!