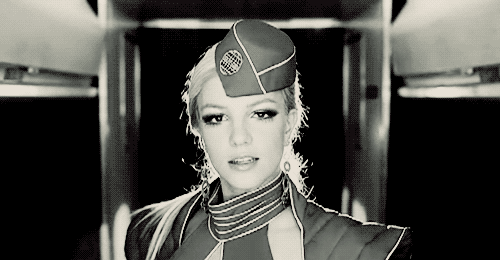 BreatheHeavy.com's In The Zone Takeover has come to a complete, my friends, and what better song to end it on than "Toxic?" Produced by Bloodshy & Avant, "Toxic" scored Britney her first and only Grammy for Best Dance Recording. Jive Records wanted to choose between "(I Got That) Boom Boom" and "Outrageous" for single number two, but Britney pushed for "Toxic."
"Toxic," written by Cathy Dennis, features varied instrumentation, such as drums, synthesizers and surf guitar and accompanied by high-pitched Bollywood strings and breathy vocals.
It debuted at number fifty-three on the Billboard Hot 100 and peaked at number nine. According to Nielsen SoundScan, "Toxic" has sold more than 2-million units in the U.S. alone.
Check out this SICK rehearsal video of Britney nailing the choreography from the laser scene:
Hope you enjoyed! Now, back to the up-to-date news only on BreatheHeavy.com. Happy birthday, In The Zone!