Exactly a decade ago on November 16, 2003, "In The Zone" debuted world-wide (November 18 in the US) and changed Britney's career and the face of pop music forever. "ITZ" sold 609,000 units in its opening week and landed at the top of the Billboard Hot 100. It's the era she really took control over her musical direction and became a woman (not a girl).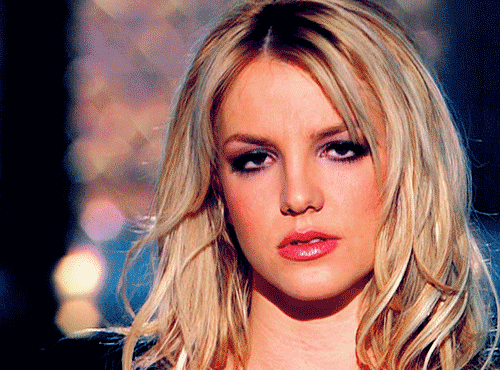 After her relationship ended with Justin Timberlake, Britney took six months "off" to begin writing and recording her fourth record. She experimented with producers like Moby who crafted "Early Mornin," R. Kelly and "Outrageous," and of course Bloodshy and Avant with "Toxic" and "Showdown."
She collaborated with Madonna on "Me Against The Music," and the Ying Yang Twins on "(I Got That) Boom Boom", providing fans with two awesome studio hookups with two completely different artists.
"Everytime." Period.
And who can forget about the tracks Britney really, uh… dived into. "Breathe On Me," the song that 33% of the population lost their virginity to that year. "Touch Of My Hand," another phenomenal non-single about Britney and, well… whatever goes on behind those closed curtains. Such flawless, **** songs.

Britney launched the "Onyx Hotel Tour," one of her most successful tours not because of sales, but because she pushed the boundaries and catapulted herself into a new level of superstardom.
"Blackout" is the obvious fan-favorite, but some times I don't know. Let's put it this way: can you imagine
NOT
ever allowing your ears to feast on that epic audio ****? Didn't think so. Sit back, relax, and blast "In The Zone" all day. When you're brushing your teeth, when you're getting lunch, heading to the club… wherever. And to hell with stares!
Cause you're the only one dancing up in this place.