A tabloid source is claiming Madonna was upset Britney was getting all the attention.
Clash of the titans.
Britney Spears and Madonna took the stage at the Billboard Music Awards this past Sunday, and both delivered iconic performances. Britney, who kicked off the show to 8.9 million viewers, performed a medley incorporating some fan-favorites from her Las Vegas residency show Piece Of Me, including "I'm A Slave 4 U," "Toxic" and "Breathe On Me." Madonna also championed a throwback set, honoring Prince with a special tribute where she performed "Nothing Compares 2 U" and "Purple Rain."
All felt right in the world of pop music, that is… until the princess of pop crossed paths with the Queen. At least, that's what the ever unreliable tabloid site Radar Online claims.
Too hilarious not to report.
"Madonna flipped out backstage and was yelling at Britney's dancers," a supposed source tells them. "It seemed like she could not handle the fact that Britney was getting so much attention from the producers of the show. She went absolutely berserk!"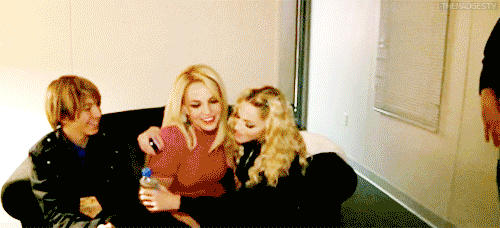 The source goes on to say Britney jumped over the drama and landed on her feet.
"She handled herself incredibly well backstage. She didn't allow Madonna's cattiness to affect her mood or her performance," says their insider. "She was not about to let Madonna steal her night and she completely ignored the childish antics."

Not that we needed clarification, but a well-placed source tells BreatheHeavy.com there is no feud. It's completely untrue.
Thoughts? Let us know in Exhale.
And while you're at it… leave a comment and follow us on Facebook, Twitter & Instagram.