Dat *** is off limits.
Back away and keep your hands in the air.
If you ever had the inclination to smack Taylor Swift's ***, just don't. Reports indicate that country radio personality David Mueller learned this the hard way when he touched the pop titan's *** during a photo session and was fired from KYGO just two days later.
This is all coming from a lawsuit, which was filed on September 10 in U.S. District court in Denver by David Mueller, who claims that a member of Swifty's security team accused him of doing the unthinkable during a meet and greet with his girlfriend in 2013.
And yet, Mueller says that he did no such thing. He insists that he bumped into a colleague that night, who was all braggy about feeling up on the star. Apparently, THAT is the person to blame, and he's not going down without a fight. Swift's camp says that KYGO was given evidence and they made their own choice to let him go. Can we say messy?
If David didn't do the deed, then hopefully they can find a way to remedy this whole sitch because 1. It's awkward AF. 2. It'd be totally unfair to be deemed the creepy radio DJ who touched Tay's stuff … when you actually didn't.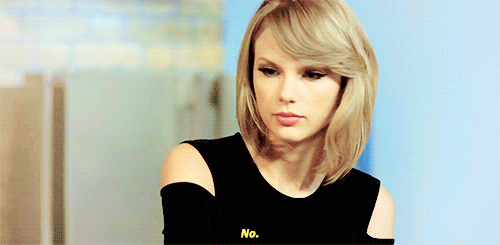 Are you Team Taylor or Team David on this one? Sound off in Exhale!