Demi Lovato
performed at gay pride in L.A. earlier this month and filmed the music video for her new single "Really Don't Care" featuring Cher Lloyd there. Besides the obvious gay rights/equality component, it's fun! And it's gay gay gay. That's fun, too!
In the clip, Demi rocks out on her float while surrounding fans sing along.
Again, it's fun! Here are my most favoritist funnest scenes:

First off, ***** looks fierce.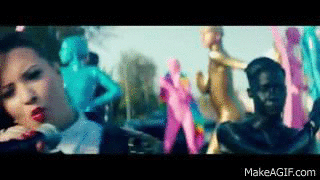 Like, she's really into it.

So is this mouse.

And this guy in gold trying to outshine Demi.

The video features Cher Lloyd.

And Travis Barker.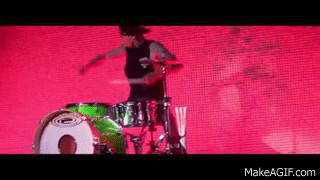 And her boyfriend(?) Wilmer Valderrama

And this guy she's air *******.

Damn, she really loves to throw her hand during the "YOU" part.

Watch it here: