How Much of Katy Perry's Own Music Does She Actually Write?
March 22, 2015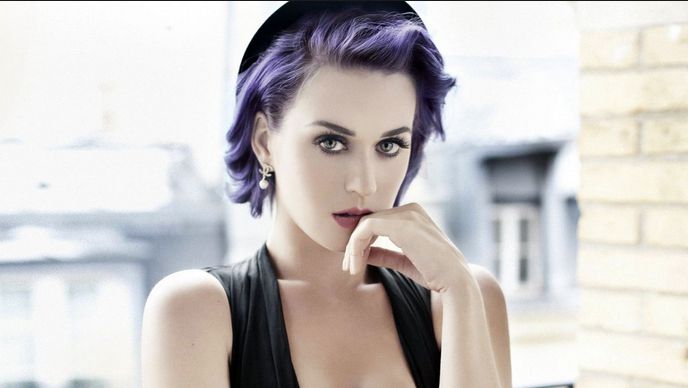 According to "Firework" producers, Stargate, like, a lot.
Songwriting credits are a tricky thing. We know from experience that an artist's name appearing under "Written By" on the album credits can often mean absolutely nothing. Credits are bought, credits are bargained for; some songwriters will give tracks to artists knowing full well that they're going to claim principal responsibility for authorship of the track simply because that artist can make the song a hit.
So it's pretty reassuring to learn that Katy Perry is not one of those performers.
Check out what "Firework" collaborators Stargate had to say about the "Roar" star below:
Sitting down with Norwegian magazine, Rampleys, Mikkel Eriksen and Tor Erik Hermansen set the record straight on Perry's artistic abilities. Here are a few choice quotes (poorly interpreted by Google Translate):
[For "Firework",] we made the music, she made "topline" – i.e. the text, melody and concept, and I would say that it shows that she is at the top level where songwriting is concerned.
I do not think people are aware of how skilled she is [as a songwriter]. She has worked with Max Martin and Dr. Luke, and then it is not always easy to know who really wrote the songs. But when we met her, it was clear to us what a talented and purposeful songwriter she is.
It's interesting to hear a producer speak so candidly about an artist's creative input into a track. Typically songwriting credits are a bit of a taboo topic in the industry and it's rare that artists or their teams discuss how much of a song they've actually written – unless of course, they want to brag that they basically wrote the whole thing themselves.
Coming from Stargate, this rings true and it's a nice thing to learn about Katy. As a performer and an entertainer, Perry is top notch – her sold out Prismatic tour is one of the highest grossing tours of the last two years and has been extended more than once to almost 150 shows. However, as a live singer? Eh. The less said about Katy's vocal prowess the better – although she's improved somewhat dramatically since her debut in 2008, she's still not the most adept vocalist on the scene.
Additionally, it's easy to credit her success as a live act less to outstanding stage presence or performative finesse and more to a great production: brilliant sets, costumes and concepts more so than Perry as a live entertainer.
But if she's the sole writing force behind songs like "Firework"? That's talent that she's packing. Talent which we maybe weren't aware she possessed an abundance of.
Stargate also revealed that they'd happily work with Katy again in the future which would seem to be a no-brainer given how complementary they were of the "Dark Horse" singer/songwriter. You can read the whole interview here, should you happen to be fluent in Norwegian or have the ability to copy and paste into a translation site.
What do you think? Have you got a new found respect for Katy Perry?