2017 cancelled.
UPDATE // DECEMBER 19:
No, Hilary Duff is not crafting a Breathe In. Breathe Out. There. I said it.
"You know what, I'm not working on any music. I'm working on purely personal projects right now," she tells Variety. "When I wrapped this season [of Younger], I've been remodeling my house and I've been really hands-on with that. And I'm in full-blown mom mode — I feel like I miss out so much when I'm shooting, so it's been so nice. I'm working on a few little projects right now that I can't talk about, but they're more fashion and lifestyle type of stuff. But I'm really just enjoying my time off and enjoying time with my son and getting ready for the holidays.
Come again?

---
EARLIER // OCTOBER 21:
No lies detected.
Hilary Duff has faced (much deserved?) immense pressure to record a followup to 2015's pop opus, Breathe In. Breathe Out., and she's feeling its affects.
In the beginning of 2016, Duff said she is "not going to be on a world tour and be the top of the charts because I don't have the time to put in and that's not what's important to me."
It was downhill from there.
Duff gave several interviews since, spouting the same nonsense about wanting to focus on her acting and being a good mom yada yada, but what about the MUUUUSIC?! Sentiments of that nature are painting the "Belong" singer into a corner, and she's worried about it.
Hilary Duff Will "Eventually" Record New Music
"I haven't been dabbling yet, but I think I will," Duff says of recording new music to AOL. "It's so hard because I feel like I get pressured into it by my fans or people that ask. They're like, "What's going on?!" And I'm like, "I don't know!"
She confirms her new management relationship with Scooter Braun, the man behind Justin Bieber, Ariana Grande, Kanye West and many other A-listers' careers.
"I do have new management, and I'm super excited for new stuff," she continued. "I really want to work on my lifestyle brand and music will always be an element, I'm just not sure at what level. Is it difficult to balance that pressure from fans and appeasing your fans' desires while also doing what you really want to be doing?"
Duff adds: "I care so much about what my fans think. They have been so loyal to me, and I could never even dream that I would have people all across the world that cared so much about every move I make or every product that I put out there. I feel like I don't want to disappoint them, but I also feel like I do a good job at cancelling out the noise when I just need to be a mom. That's really what I care about in my life right now. Any parent can attest to that feeling. There are days or weeks that go by without ever even opening Instagram, and then I'll post one thing and people will be like, "We missed you!" I don't want to be a slave to it, but I understand the importance and I enjoy it."
At the end of the day, she just wants her fans happy.
"There's definitely a new way to figure out the balance so you can connect with them and reach them and let them into my life, which is why I think, ultimately, people have stuck by me through all these years — I feel reachable and relatable to them."
New album please. No pressure.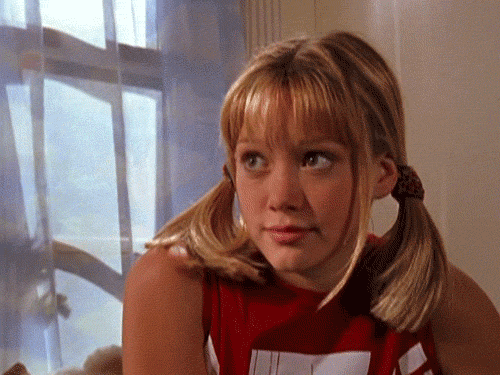 Thoughts? Let us know in Exhale.
And while you're at it… leave a comment and follow us on Facebook, Twitter & Instagram and subscribe to our YouTube channel.