Coming for weaves.
Kelly Clarkson is not holding back.
Clarkson lands on the latest cover of EW Magazine this week. Every promotional photo she's shot this era is fierce, and her hair is always wild. Anyway (squirrel!), the issue details a couple of new song titles from her forthcoming record, Meaning Of Life, and it's very intriguing.
They write up "Love So Soft," which by now we're familiar with. They also have a description for "Whole Lotta Woman," which the singer live-premiered during her Today Show stint last Friday. Here's a copy + paste from the print issue of a few new songs you can expect to hear on the album:
"Medicine"
Clarkson calls her vocal runs on this funky '90s-influenced track "so Mariah" – and her high notes have you feeling plenty of "Emotions," too.

"I Don't Think About You"
When Clarkson asked songwriter Jessica Karpov for a Whitney Houston-esque ballad to showcase her range, Karpov penned this crown jewel breakup anthem, whose lyrics were inspired by Clarkson's split with RCA.
"Slow Dance"
If there's a baby boom in July 2018, you'll know why: Clarkson has dubbed the guitar solo on this smoldering jam "the sexiest thing on the album."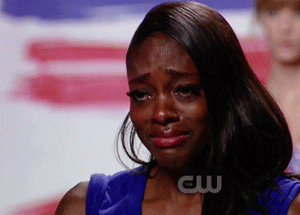 "Go High"
Co-written by Clarkson, this contemporary-sounding cut gets its name from Michelle Obama's "When they go low, we go high" speech and features a booming breakdown with chopped-up vocals.
Thoughts on the new Kelly tracks? Let us know in Exhale.
And while you're at it… leave a comment and follow us on Facebook, Twitter & Instagram and subscribe to our YouTube channel.