Raised on Biggie and Nirvana…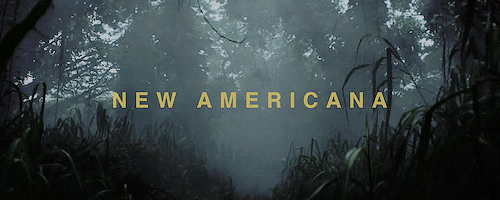 Those are the Badlands, we don't go there.
Halsey is taking the pop world by storm, catching the attention of the industry and public alike with her rough around the edges image and singer/songwriter indie cred.
Her debut album Badlands has been getting rave reviews, and her star looks set to continue rising with her confronting new single and video, the definitive 90s kid anthem New Americana.
The video sees Halsey and her band of rebels fighting for freedom against an authoritative force, who at one point nearly succeed in burning Halsey at the stake. Yikes.
Don't take it too seriously, though. Halsey recently told MTV the song is "self aware":
"It's a satire on a generation that is so poignantly aware it's become a parody. For me, the song mentions my mixed-race upbringing in a very tongue-in-cheek way, 'raised on Biggie and Nirvana'… Overall, it's just a call to arms for the people in this generation (including myself) who used to be a part of counter culture that has become the norm."
What do you think of Halsey? Do you like New Americana? Let us know in Exhale!