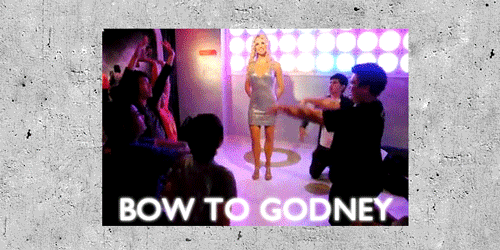 Britney fans often refer to their idol as Godney, because that's their energy, their spirit, their… religion?
When Britney fans discovered a village of the same name in the town of Glastonbury in Somerset, England, they went nuts.
"When we first took over the pub, I thought I'd use the power of social media to promote the Sheppey Inn," said Mark Hey, landlord at the pub. It made sense to use the hashtag Godney, but everything I wrote just got lost in tweets from Britney fans. And of course, the moment they found out that the village existed, that hashtag was full of people OMGing and saying they were going to move to Somerset.
It was quite funny, but it meant that everything was getting lost in a mire of nuttiness."
Britney Tweeted about the confusion, saying:
Show some love to Mr Hey and the Sheppey Inn, in the UK since you guys hijacked the name of his town http://bit.ly/Zbu7Rc 🙂