P-A-R-T-Y.
Summer is a party with K-pop super group Girls' Generation.
If you're having a bad day, leave it to Girls' Generation to cheer you up. Their feel-good music video for "Party" is a boppy summer anthem with a similar feel to Katy Perry's "California Girls" meets Kids Bop. The accompanying music video is equally stimulating, showing the eight ladies (Taeyeon, Sunny, Tiffany, Hyoyeon, Yuri, Sooyoung, Yoona and Seohyun) living a carefree life as they dance in sync on the sunny beaches of Thailand or working it out inside a decked out club.
Watch below:

The Girls will follow up "Party" with "Lion Heart" and "You Think" later this summer.
Life goals: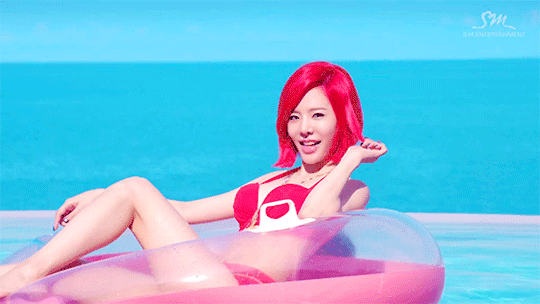 Thoughts? Let us know in Exhale!