Lady Gaga takes her "Telephone" waitress character to the big screen, appearing in Frank Miller's "Sin City 2: A Dame to Kill For."
"I told her she had to be in it," director Robert Rodriguez tells E! News. "But we needed to find a role small enough that she could do while she was on tour. And then this one popped up."
Gaga was on tour during the movie shoot, so the window of opportunity was small. The director told her: "We're not going to have time to make a wig for you," but it's like… Lady Gaga. That should never be a problem – and it wasn't because she brought her own!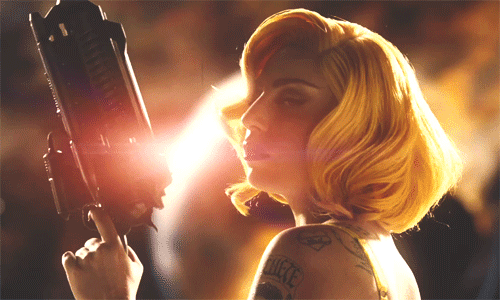 "She showed up, we did the scene, she knocked it out of the park and then she was back on tour."
They go on to say how much of a natural she was and consider trading in the touring stage for a sound stage.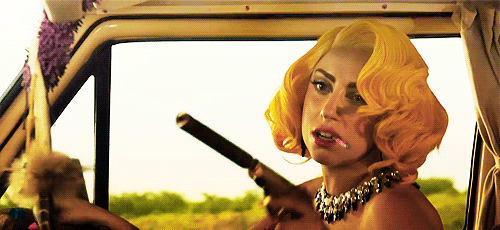 "The camera loves her," Rodriguez continued. "She's a great performer. She's performed twice for me now and I was blown away by her discipline. She studied acting before she became a singer and you could really tell."
Frank Miller added: "She totally transforms into the part she's playing to the point that it doesn't even feel like acting."

Midnight showing TBH.