If you're going to punch your bandmate in the head, you better have material to fall back on.
Luckily for Dawn Richard (and unlucky for Aubrey O'Day but whatever), she does. Dawn and ex Danity Kane booboo Aundrea Fimbres teamed up a for song titled "Phoenix" off Dawn's upcoming album "BlackHeart" out Jan. 15.

Dawn compares herself to a Phoenix – rising from P Diddy's career ashes in this power ballad aimed at Aubrey and Shannon Bex who notoriously ditched Dawn after the three couldn't agree creatively (Aundrea was already long gone).
It's a cool electro-pop thumper showcasing Dawn and Aundrea's strong vocals, forcing the listener to side with their decision to leave the band and condescendingly laugh at Aubrey who is now just famous for her whacky (I love them so) photos on Instagram and Shannon who, well, I don't really know.
"I was alone like a tree with no leaves in the fall… So now I see the only way to fly is free. Like a Phoenix."
I'm waiting for a rebuttal track from the other two, so until then…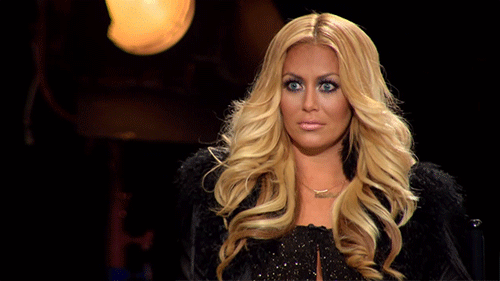 Do you miss Danity Kane?