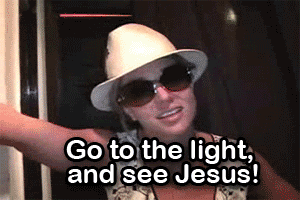 Just like you, I wake up every day excited to read about what Starbucks Britney got that morning, if she's brunette or blonde and what bathroom in Thousand Oaks she took a number two in. Ok, not so much the latter, but you know what I mean.
But lately, I've read some awful comments from members who register on the biggest Britney Spears website and put down every aspect of her life. Can you imagine people judging your every move in life? We can't say anything when you pick your nose in your car, or that awful date at Farmer's Market you went on (the date where you wore rolled up jeans and your older brother's faded Metallica shirt) or the time you lit up a cigarette backwards. But imagine if we could? Imagine if millions of people judged your every move.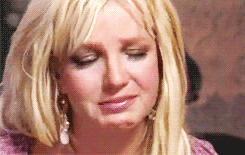 There's a few issues in particular I'd like to discuss. Please, feel free to grab a cup; I'll provide the true tea:





1. Britney's new man David Lucado. Guess what? Britney never has, nor will ever give a **** about WHO you think she should date. If you didn't learn that after Jason Alexander, you're Einstein's famous definition. I mean, would you want to date another celebrity after enduring Justin Timberlake? Let her chill with an average Joe. If that takes her mind off super-stardom on her downtime, I say go for it! So what he consistently wears Virginia Tech T-shirts? Straight guys are allowed to commit multiple fashion crimes in a week and you will deal.






2. The Las Vegas Residency ordeal. Whether you like it or not… it's happening. Homegirl didn't sneak into Sin City to eat Meatballs and sorta kinda see Shania Twain's concert. She went there to check out where she'll perform at for two years. Yes, you read that right. TWO years. If you're not cool with it, you'll have a long road ahead of you as her fan. And again, she doesn't give a **** if you don't approve, and you'll eventually scrape up the money to see her because, ugh, you love this bish and she can do no wrong. Well, except if she started consistently wearing Virginia Tech shirts. Just enjoy the Vegas ride and be happy for her that she's doing something new in her 15-year ridiculously famous career.






3. She's Mrs. she's too big now she's too thin. Are some of you ever going to be happy with her body? I cannot believe some of you think she's fat. Homegirl shot a cover for Shape magazine and looks fantastic in a bikini (I'm not going to even mention she had two kids. She had two kids, too). Are you so obsessed with your "trouble areas" that you have to invent and focus on someone elses? I'll allow your judgement if you pull your shirt up and grab your love handles next time you're in front of Britney. Just make sure Edan is a good 20 feet away first. She looks great and again… you will deal.
Haters: time to be more positive and root for her instead of knocking her down every chance you get! Fans: continue being awesome and share the love!
Peace.