A pop star, ladies.
Erika Jayne is the realest housewife, indeed.
Everybody's favorite Housewife and Queen of No ***** To Give, Erika Jayne, has unleashed the fabulous, ****, camp music video for her new single "XXPEN$IVE."
The song itself is another fun pop banger from Erika; her playful delivery on the verses is reminiscent of K-pop star CL, while the huge chorus could easily come from a Bonnie McKee-penned track. Both total compliments, by the way.
But the video for "XXPEN$IVE" takes it to another level of shameless bougie-ness. She gives seductress in a baby blue boudoir set-up, takes a bubble bath in a diamond-encrusted bustier and has a feather pillow fight with her girls.
The best of all? When the singer drops into the splits and delivers choreography in a super-high cut leotard with a bunch of dancers amid neon signs like "***." It. Is. Everything.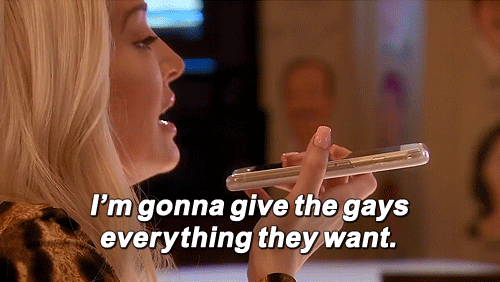 Best pop video since Fergie's "**** $"? I'd say so.
"Lookin' at me like snack snack / Gonna eat this *** like smack smack" is a lyric(!) also.
Erika Jayne has had nine #1 songs on the Billboard Dance Songs chart, and I think she's getting her tenth.
Watch "XXPEN$IVE" below.
Thoughts? Let us know in Exhale.
And while you're at it… leave a comment and follow us on Facebook, Twitter & Instagram.