Something more urban.
UPDATE // NOVEMBER 13:
Taylor Swift is reportedly crafting a hip-hop-inspired album because, according to The Sun, she thinks it's what her fans want.
"Taylor is always looking at ways to grow as an artist and really wants to try something different and unexpected for the next album," an anonymous source (don't you love them?) tells the tabloid. "She's not afraid of experimenting so is working with a lot of different faces to see if she suits a new sound."
Cue Drake.
"Drake has been her friend for a while and it seemed a no-brainer that she would spend time in the studio with him. As well as writing with Taylor, he's producing a few tracks and even lent his vocals to one song."
"It's a real mix of edgier hip-hop and R&B sounds."
They cite her "Bad Blood" remix with Kendrick Lamar claiming "she thinks her fans will like her going in this direction."
Get ready for Tay Tay's "Hotline Bling."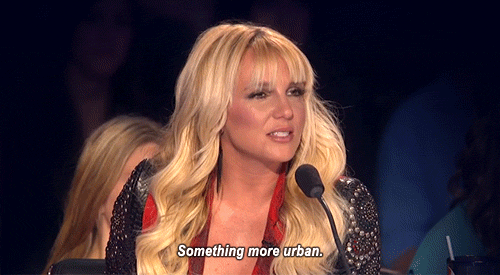 ---
UPDATE // NOVEMBER 4: Drake posted a photo of him and Taylor Swift together and the Internet exploded.

---
UPDATE // NOVEMBER 2: A source confirms to E! News Drake and Swift are indeed hooking up… in the recording studio.
They've already recorded new music together, their source reports. "The music they have been working on is different," albeit "very catchy," they claim, adding: "They've both been having a great time in the studio."
"They are not dating or hooking up," the source confirms. "They are both purely friends."

---
UPDATE // NOVEMBER 1: Drake and Taylor Swift are definitely hanging out, but it's not what we thought. According to an update from Page Six, the two could be collaborating on new music.
"They've been in the studio collaborating," a source told them after Swift was a no-show at Drake's Virginia Black Halloween party on Sunday.
This seems much more likely, but I oddly feel disappointed they're not an item.
Considering Drake is like the male Taylor Swift in the industry, the collabo they dream up will launch to the top of the charts. If The Chainsmokers can reign for 11 weeks, imagine what Drift has in store…

---
EARLIER // OCTOBER 28:
Drake and Taylor Swift are reportedly dating.
Where do I begin? Let's start with the intricate celebrity spider web: Drake was professing his love for Rihanna last month. She's Katy Perry's famous BFF. Perry has bad blood with Taylor Swift, who is duking it out with Kanye West. And Yeezy has been throwing shade left and right at Drake in recent weeks. Then there's the rest of us, just trying to figure everything and nothing out.
As I mentioned, rumor has it Drake and Taylor Swift are a romantic item.
Swift attended Drake's 30th birthday bash over the weekend (as did Perry, but the two reportedly avoided each other at all costs), and the two were seen getting cozy together.
"[They] were intimately flirting, talking closely and laughing," a source told PageSix. "The only person he spent more time with other than his mom was Taylor."
Drake even introduced Swift to his mom, TMZ reports:
Sources connected to Drake tell us he introduced Swift to his mom and several of his homies during the Sunday night party in WeHo. TayTay's not a regular at Drizzy's legendary parties … which is why he wanted to make sure she met his inner circle, including Mom.
Of course, neither have confirmed or denied.
As for that Taylor / Katy near run-in I mentioned. The source had this to say (don't you love these anonymous sources?): "They were put on opposite sides of the room and didn't even look at each other. Taylor came through the front door with Karlie Kloss and the Haim sisters while Perry entered through the back with a gang of friends, who were inappropriately dressed for the formal affair. Katy and John chatted, but Taylor avoided both of them."
New power couple alert? I'm here for it.

Thoughts? Let us know in Exhale.
And while you're at it… leave a comment and follow us on Facebook, Twitter & Instagram and subscribe to our YouTube channel.