Diplo On Working With Rihanna, Madonna and Justin Bieber.
May 2, 2015
Find out which pop star he preferred collaborating with.
Diplo dishes about being the latest act everyone wants to work with.
If you've listened to pop music at all in the past 5 years, you know the name Diplo. With his name, or his various music groups – Major Lazer, Jack Ü – comes futuristic, unusual beats and unique production.
Britney fans will know him as one of the producers for Britney Jean album track Passenger.
Beyonce fans will recognize the Major Lazer sample from their hit Pon De Floor, which she used to shape her hit Run The World (Girls).
You'll also recognize the name Diplo if you follow celebrity feuds, as the producer has landed in a few nasty ones, recently.
First there's the rather devastating fallout with M.I.A, where the 36-year-old allegedly became jealous of the rappers sudden rise to fame, causing him to lash out against her.
Then there was a twitter spat with Lorde late last year after Diplo body shamed Taylor Swift:
Many assumed this was because he was dating Katy Perry, who famously does not get along with Swift at all.
Now there might be another pop star throwing dirty glares Diplo's way next time they attend the same industry event, with the producer throwing a fair amount of shade Rihanna's way in a recent interview:
"I was in the studio with Rihanna two weeks ago, still playing the game. I was trying to convince her why she should do so-and-so, and thinking, 'Lean On is bigger than any of her songs around the world right now. Why am I even sitting here trying to negotiate?'"
Lean On is, of course, Major Lazers current worldwide smash:
The producer much preferred his studio time with Madonna. The pair collaborated a number of tracks on Rebel Heart, including her Nicki Minaj featuring track "*****, I'm Madonna":
"I honestly was not that interested in working on her record but I'll never say no to anybody until I've gotten a vibe from them. Literally the first day I was like, 'Wow, she's really cool'. We tried a lot of things. She's a trendsetter. When we did B**** I'm Madonna, she was like, 'Yo, let's hear the craziest s*** you have on your computer right now'"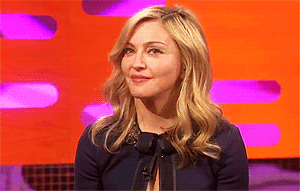 Diplo also faced adversity when Jack Ü worked with Justin Bieber on Where Are U Now. Not from the Biebs himself, but from elitist music fans, some of whom apparently sent death threats to the producer for daring to associate with the controversial pop star:
"He's another artist who everyone wants to fail. For me, there's nothing more middle-finger-in-your-face than to do a really cool record with him. That's punk, in my opinion."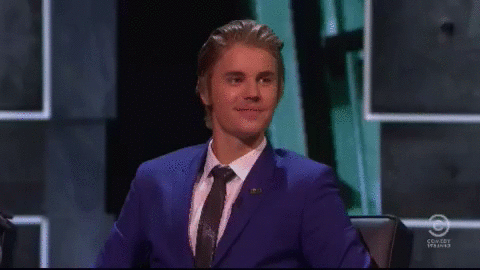 Major Lazer are working with lesser-known acts on their next album.