My heart is (and will forever be) damaged.
It sort of feels like we've located one of the Danity Kane Horcruxes. After months of silence and some occasional insight from producers, it looks like we've finally caught wind of the general overview of what caused the demise of DK3.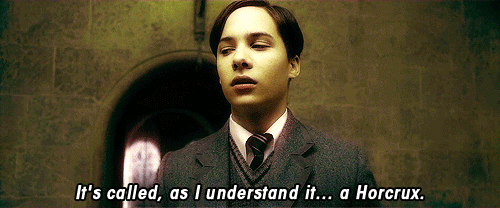 Find out the details below

Dawn Richard continued her "BlackHeart" promo this week with a stop at Power 105.1's infamous morning show The Breakfast Club and spilled major details on what went down with her, Aubrey O'Day and Shannon Bex. It's always a lot of he say she say, especially when it comes to the DK storyline. However, if you're still struggling with what could have been (like me) then continue on because after hearing Dawn's detailed version of events, it's very easy to put her pieces together with Aubrey and Shannon's perspectives. It's a long one but here are the highlights.
On the dilemma that lead to the studio punch:
I got sick. They had a whole week to go in the studio by themselves…I came back and only recorded my parts. We listened back and they were like, 'It's too much you. It's too many adlibs.' I was like 'You had a whole week. I don't understand what I did wrong'…It became a whole big ol' thing 'Take me off. It's too much. You're doing too many ad libs. It's gotta be the whole group.'"
On how Dawn felt about their concerns:
We can go to the top no matter who is singing what."
Read BreatheHeavy's Aaron Butterfield review of Dawn Richard's 'Blackheart'
On what Aubrey and Shannon did afterward:
They told me we had the studio the next day, and they went in the day before and was going to record the ad libs I did…my vocals. I walked in on them doing it, and I tried to confront them. I blacked out…I couldn't believe it. It's my fault, their fault, everybody."
On how she wanted to settle things after she hit Aubrey:
Had we did it privately. Had I come back and apologized and we talked like this. I would had been 'Doc my pay. Take my pay away. We'll do some cool thing or whatever and then we'll get back to it,' I think we could have been OK."
On the ultimate problemo for DK3:
The problem with Danity Kane is everybody wanted to play everybody's role, and when you're in a group like that, that can't survive — everybody can't be Kobe on the team. A quarterback cannot decide tomorrow to say 'I'm gonna be a wide receiver.' He might be a really great runner, but when it's time to get this championship ring, everybody has to play a part."
After hearing Aubrey and Shannon's side of the story, it would appear that tension grew long before the studio brawl and ego started to become an issue. Dawn was going through her share of ****, but to think that there would be some type of monetary forgiveness given to someone you physically assaulted is sort of bonkers.
As for the actual adlibs dilemma, let's be real: Dawn is already all over the album, so when she says that the girls tampered with her vocals, it shocks me to believe that there were even more of her vocals beforehand.
Everyone had a role in the group, but at the end of the day, it was nobody's role to be the Beyoncé. Danity Kane never had a Beyoncé. Either way, this is the most detailed explanation we've received to date and does satisfy the murmuring voice inside my head that still wondered WTF happened.
Watch Dawn's interview below: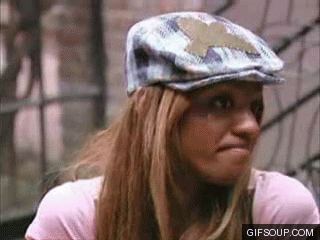 What do you think of the DK demise? Tell us in Exhale.