You're gonna have to get rid of me, cause I ain't goin nowhere.

Once upon a time there was a "Blackout 2" dreamt up to slay the Britney Army and change the face of pop music forever. Then one day, Will.I.Am and a several key members of Team Britney guided our girl down the ~a little bit personal (raw)~ path and constructed "Britney Jean."
Danja, like the rest of the Spears fanbase, was under the impression we'd revisit the "Blackout" sessions, updating the sound to fit Brit's current state of affairs while keeping that edginess to it.
"That was the information I was given as well," Danja tells KempireDaily.com. "And when I started creating for the project that is the direction I went right into. I guess with will.i.am kind of being in charge of the project he had a different vision and that's what you got. Yeah, I was hoping it was going to a little harder and a tidbit darker. Hopefully the next one. We'll see."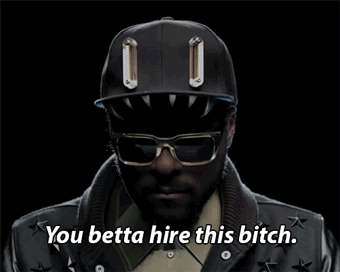 I heard Happy Birthday Blackout was trending earlier… thank u all for loving the album as much as I do. Blackout 2.0?

— Britney Spears (@britneyspears) October 27, 2012
"Britney Jean" will see (most likely) see no more singles – is it safe to say RIP to Album 8? I'd say so, and that leaves the door open for planning the next greatest pop album ever.
"I think she's made the perfect landscape with Blackout to do more urban-based records and not so pop and polished," Danja continued. "You know I feel like we need to get back to the grit and grime a little with her being in the center. Pretty Brit amongst the hard hitting beats," Danja explained.
He went on to say, "She's the originator of hard hitting pop and that's what she needs to get back to. If she is not going to do that…then Rock. Either way it has to be edge."