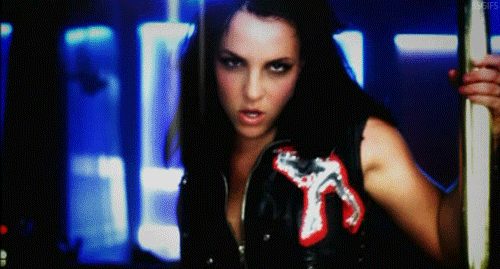 Danja revealed fans can expect a new Britney song produced by him for Throwback Thursday. When? I don't know. Will he follow through? Not sure, either. All I do know is he caused an effin' meltdown on Exhale.
@QuePasaRob soon

— DANJA (@only1DANJA) January 10, 2014
Part of the craziness is fans' resentment towards Will.I.Am (when it was probably Britney's decision) to cut him from "Britney Jean." It's like: YOU DO NOT CUT THE MAN WHO CREATED "GIMME MORE" FROM ANYTHING.
"Bum-chici-chici-bum! Ok I'm done #blackout can occur anyday…stay tuned"


Danja, you can't **** with us like this! We are ready for your slayage.