Christina Aguilera shall grace us with her presence. And post baby body.
The real Xtina is returning to The Voice next season! She'll join Pharrell Williams, Adam Levine and Blake Shelton to coach potential superstars.
Carson Daly made the announcement on the Today show on Tuesday.
"We are excited to welcome Christina back to her red chair and can't wait to see how she mixes things up among Adam, Blake and Pharrell, in what will be an incredibly competitive competition," an NBC exec said in a statement. "These four talented artists are at the top of their game as musicians and as coaches. The mentoring is sure to be intense and the stakes will be high."
She's also releasing new music!

New baby. New Music. New season of @NBCtheVoice. Bringing #FireAndFun to all, can't wait for 2015!

— Christina Aguilera (@xtina) October 15, 2014
This is an accurate interpretation of my reaction process to this news through GIFs:

OMG. Xtina's back?!
But how effing dare you leave for season six and seven. You better have had a good reason.
Oh, you had a baby? Still.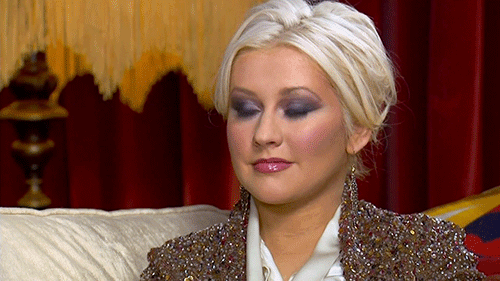 Just never do that again.
Ok I forgive you though
Now I'm all:
Are you excited to see Christina return to Prime time?