Christina Aguilera's Manager Says No To Vegas Residency Because She's In Her Prime
September 20, 2015
Irving Azoff says Christina won't have a Vegas residency any time soon because she's "not ready to sit down in Vegas."
Christina Aguilera's manager Irving Azoff says she won't consider a Vegas residency because she hasn't peaked yet.
Well, this certainly will ignite a fan war! Both Britney Spears and Christina Aguilera got their start on The Mickey Mouse club which helped catapult them into super stardom at an early age. Fans of Britney claim she outshined Christina right off the bat, while fans for the "Dirrty" singer say she was critically acclaimed despite lesser star power.
The media pit these two women against each other, though they've openly shown support for one another as their careers blossomed. 15 years later, Britney lands a Las Vegas residency, which she recently extended another two years, while Christina remains a reoccurring judge on The Voice. It appears both have done incredibly well for themselves since the start, and both are currently recording new studio albums.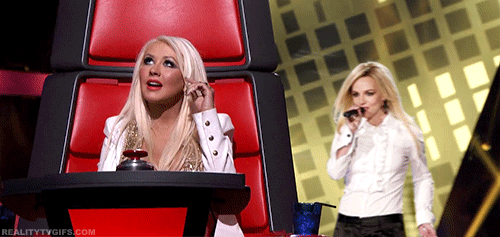 During a
podcast
with Pauly Shore this weekend, Christina's manager disturbed the peace when he said his client wouldn't pursue a Las Vegas residency because she hasn't peaked yet and isn't ready to "sit down in Vegas."
He said of a potential residency, it is "not time yet… she's about to go back on The Voice, about to finish her record, about to another guest shot on Nashville, and the record's amazing…"
When pushed a little further, Azoff adds:
"Just not time yet. No disrespect to Britney or to Jennifer Lopez who's doing one or to Shania who did one or any of them. Christina's not peaked yet. She's in the prime of her career, will tour the world. We're not ready to sit down in Vegas."
We don't like the word "peaked," but so far Britney hasn't surpassed her mainstream success with "Toxic" or rivaled the fan-favorite Blackout record yet, but she does remain one of the world's most influential pop icons of our generation. We see what he's getting at, however, we'd like to pose the question: has Christina Aguilera not yet peaked?